Most ideal Mothers day gift ideas that are cost less than 5 dollars
Posted by Danica Ulbata on
Our family will never be complete without the presence of a loving, caring, selfless and intelligent woman. She's a wonder woman that has the ability to overpower the literal strength of a man and that's what makes their day special; the month for our mothers has yet to come and so it starts the look-out-expedition for the mother's day gifts. Though, let's face the fact that it could be stressful to find something that would make our lovely mother happy. A sentimental gift that would blew away the agony, grief and aches she has been through for the whole year. However, thanks to the internet, we can now shop materials for a homemade mothers day gifts!
The following DIY's and ideas for a mothers day gifts are rest assured that wouldn't spend your savings that much.
Iconic Hug Pillow
Estimate Price $3
In result to the stress of doing all the chores in the house and at the same time, she is working as a home based freelancer to minimize the burden of your father; this iconic hug pillow is a great surprise to your wonder woman as a mothers day gift!
This may look costly but actually it isn't. Honestly, all you need is the basic things you see in your house and a touch of a little bit of tech-savvy for your mothers day gifts.
A

used clothing

that is smooth to the skin as long as it is clean.

Bunch of foam

or any soft cloth that would make the pillow squishy and huggable.
Materials needed for sewing 
Patch

or any face expression of a favorite cartoon of your mother.
The patch will serve as the added beautification of your pillow and if you purchase it online, it won't cost too much as it come in by packs and mostly it can be bought for more or less $5 which is a good mothers day gifts. If you are worrying about the days for the shipping, it actually depends on the distance you are settling to the main shop, but you can search for the needed materials 2 weeks ahead to avoid any delays. The shipping can take up 2 days to 1 week. In addition, your creativity will give a huge contribution into making this one, though it doesn't have to be that sparkly and will overpower the design, because your goal is to let your mother relax just by using this pillow as a mothers day gifts.
Anything that comes from the heart of her children will always be beautiful and sentimental for her special day as a mothers day gifts, even if you don't give her a glamorous dress from the best online clothing stores you just saw on your social media site, because those fashion trends from the top 10 women's online clothing stores is a no-match to what you have exerted effort unto.
Beautiful Succulent
Estimate Price $3.8
It is common among mother's to be with nature as it is one of their way to be relieved from stress. As their children, when we give our tokens to them, we should think about the practicality in any way just like this example of mothers day gifts. Like for this succulent, this is nature's treasure and what's amazing about this is your mom won't be stressed about always taking good care of this, especially that it doesn't require to much water. A perfect mothers day gift, indeed! Unlike the sexy plus size swimwear, that it is too risky to purchase, because your mom won't like it.
In making one, all you need is:
It would be perfect if you would use a container that is only present in your house, so that your mothers day gift won't cost too much.
Make sure the soil your are using is on a good condition.
the plant to grow. Plants like stones because of its minerals.
You find it difficult to look for this one, however if your would go online shopping, it won't be for the love of your mothers day gifts. In fact, succulent is currently the trend right now, and if you would purchase one, it would only take an average of 2 days free shipping; it's less expensive and costs for as low as $3.88.
These succulents can be a decoration to your house, so it will be a multi-purpose gift. A beautiful succulent will be a perfect match for your mothers day gifts.
Cool Stationary

Estimate Price $4
There's nothing that can surpass the ecstacy of a mother when she sees her child doing something for her, especially if it invests time and effort; and if it is just an item from an online clothing stores, it will never leave an impact to your mother.
In making a stationary letter, it won't cost both time and effort, but a sincere heart does.
All you need is:
If you don't have one, there is an online shop that offers different set of stationary which is perfect for a mothers day gifts. A stationary set costs on average of $4 to $5 and it comes with a free fast shipping that would only take for 2 to 3 days.
Why not spend your money to a sentimental value than looking for a mothers day gift at an uncertain online clothing stores.
Witty Homemade Cookie Jar
Estimate Price $3
Who doesn't want cookies? A cookie is everyone's treat and your mother will be happy to have another container in her kitchen. Although, it doesn't have to be grandiose, the important thing is that you get to help your mom to put everything in place. To be able for the array of mothers day gifts to be perfect, it has to be from your heart.
This is so simple that all you need is:
They say art is a form of expression, and creativity reveals how you felt at something. In this way, you can show your love to your mom, and she'll be able to feel it, unlike purchasing a sexy plus size swimwear.
In terms of looking for a perfect container for your cookie, you can actually find it online, and there are online shops that offers at least $5 per jar. The length of the jar is the average one and comes with a free shipping which can take up to 2 days.
A perfect mothers day gift is not about the cost of purchasing it, however it's the effort that counts. It is actually better if you would personalize your mothers day gift, than to just buy it according to the list of women's clothing stores. Well, unfortunately, it wouldn't mean something to your mom in contrast to the sentimental one.
Glamorous Hair Ties
Estimate Price $2
Our mother's have a different way of showing their love to us and even so, they are still beautiful in any way. This mother day gifts will surely put a smile on her face. A hair ties is very cute and adorable at the same time, and this is a match for your fashionista mother as mothers day gits.
If you want to make one all you need is:
You don't have to invest on this as it is present in your household already.
This can be purchased online if you don't want to go shopping. Hair ties actually costs less than $0.3 and there are over 100 types of hair ties that can be choose from with a free 2 day shipping in all USA orders.
Just personalise your hair ties into something that would it to be one of the best mothers day gifts, but don't overdo it to make it satisfying to use unlike the plain ones on the best online clothing stores.
Bath Bombs
Estimate Price $0.5
To be a mother and an employee at the same time is not easy as counting numbers. It is actually stressful and it is rightful to give her bath baths for a best mothers day gifts.
Bath bombs is easy to make, but there as available online that only costs at least $1 and goes with a 70% less shipping fee that would take up 2 to 5 days.  This is perfect as one of your mothers day gifts, to let her know that there's nothing bad to chill and relax once in a while from bad vibes.
Organized Clipboards
Estimate Price $4
They don't like things to be messy and unplanned, so it is the very nature of a mother to keep everything in place, because it helps her think and relaxed at the same time. So, this clipboards can be a perfect  mothers day gifts.
Although, of course we all like to give something to our mothers that would remind them how we are grateful to have them as a mothers, you can personalised it by putting a family picture and cute messages to the clipboard to make your mothers day gifts a sentimental one.
There are online shops that offers clipboards that only costs for $5, but it doesn't have much designs, wherein leaves you a choice of personalizing it. The shipping can only take 3 to 4 days.
Bargain Cookbooks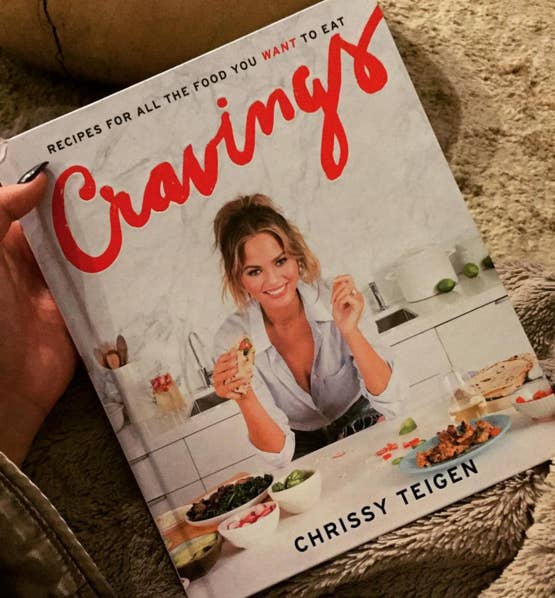 Estimate Price $1
When it comes to the kitchen skills with our mother, it is beyond extravagant that she can turn a simple dish into a restaurant-ish food quality. So, to make your mom jump euphoria, cookbooks is highly recommendable as one of your mothers day gifts. As you are going to surf in the internet, there are bargain books that costs for only $1 and the shipping can last for 2 days to 1 week.
You can put a note after a recipe,  that would make your mom motivated while in the kitchen. In this way, it will be very personalized and at the same time sentimental for a mothers day gifts unlike buying based on the best online clothing store.
Matchy Cute Socks
Estimate Price $2
A cup of coffee at a table, sitting beside a fireplace, while wearing such comfy socks is indeed a relaxing time for a mother. These footwear is perfect for winter days as one of your mothers day gifts.
There are many online shops that offers affordable socks for only $1.88 and doesn't require any shipping fee of 1 to 2 days. Cute socks is a good choice for a mothers day gifts idea.
Tea Infuser
Estimate Price $2
An afternoon relaxation will never be complete without a cuppa' tea and that what makes the tea infuser essential as one of the mothers day gifts. Luckily, this can be yours for only $1 and the shipping would only take 2 to 6 days.
Our wonderwoman wants what's best for us, but the best feeling is to see them happy and laughing all their hearts out, because a mother's smile is so genuine that you can't replace it with anything you just bought based on the top 10 women's online clothing stores.
Henceforth, the price is nothing more when your mother is appreciating those little mothers day gifts of yours, because what counts the most is the thought of exerting effort rather than those expensive diamonds.
★★★★★

Rated

5

/5 by

36 Votes
---
Share this post
---
---
---
0 comment